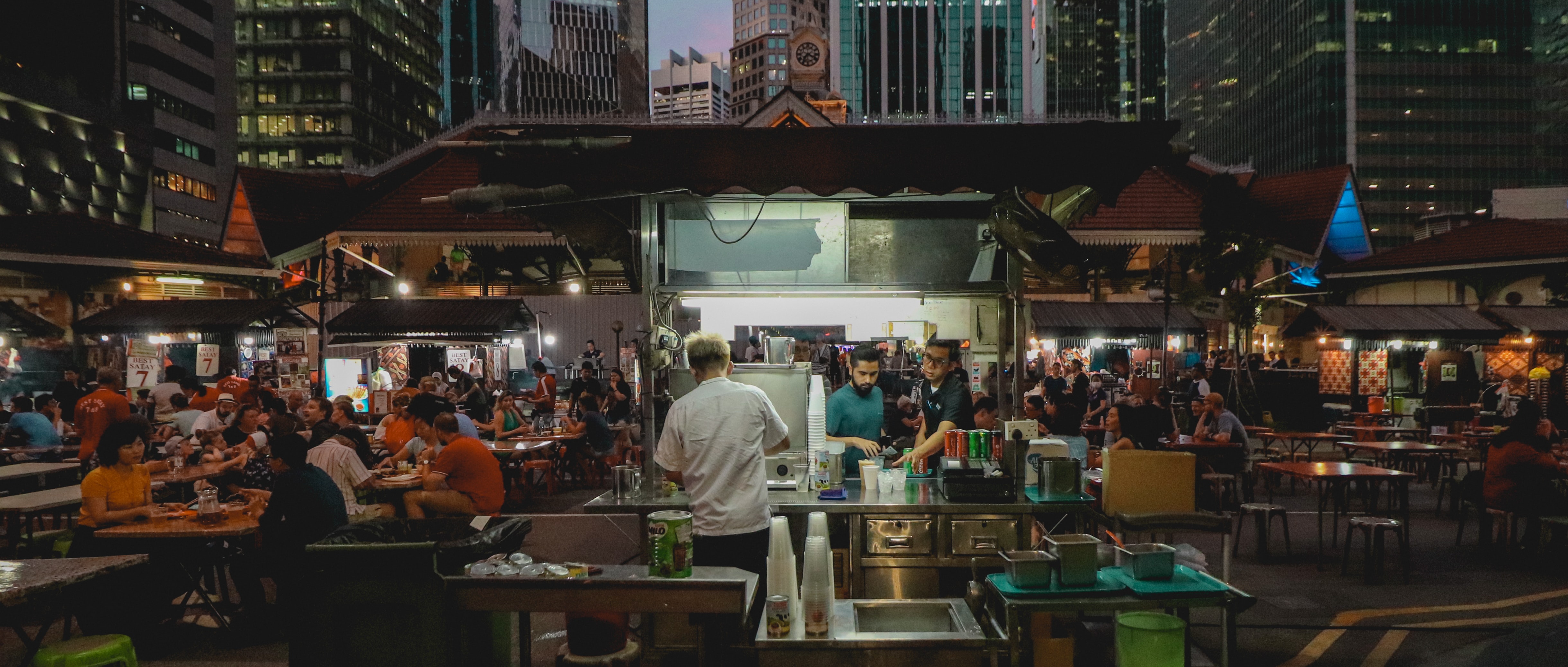 Food plays an important role in the daily life of multi-cultural Singapore. No better way is this seen than in the city-state's hawker culture.
Hawker culture is the practice of dining at hawker centers – open-air complexes filled with food stalls that offer a wide array of local and localized bites. Think of it as a sort of food court that serves what foreigners might dub as "street food". These dining centers can be found all over S'pore and have become quintessential spaces for cuisine and culture – a tasty representation of all of Singapore under just one roof.
A Taste of Singapore
From the moment you enter, you're greeted by a chorus of clattering dishes, echoing chatter, and sizzling grills. That, and the wafting aromas of heady spices and dishes dating back hundreds of years ago and the sight of plates piled high with char kway teow are enough to leave any mouth watering.
Singapore's hawker culture can be traced back as early as the 1800s from its migrant population selling quick, affordable meals on streets, parks, or any open space that could accommodate their makeshift stalls. Today, hawkers have been brought under one roof – or over a hundred across Singapore. These modern hawker centers are safe and clean open kitchens where customers can watch how their food is prepared and are frequented by Singaporeans who dine there more often than at home.

Despite the casual setting, Singapore's hawker center is also home to the world's cheapest Michelin-starred meal! For just SGD 3 (about USD 2.25) you can get a plate of Hawker Chan's famous chicken-and-rice dish, or simply called "chicken rice". Founder and chef, Chan Hon Meng, first got his Michelin star in Singapore's inaugural guide in 2016 and has gotten one every year since then, except in 2020 when Singapore's Michelin guide was canceled because of the pandemic.
Late last year, hawker culture in Singapore was officially added to the UNESCO Representative List of the Intangible Cultural Heritage of Humanity. This marks Singapore's second entry to a UNESCO list after the Singapore Botanic Gardens was designated as a UNESCO World Heritage Site back in 2015.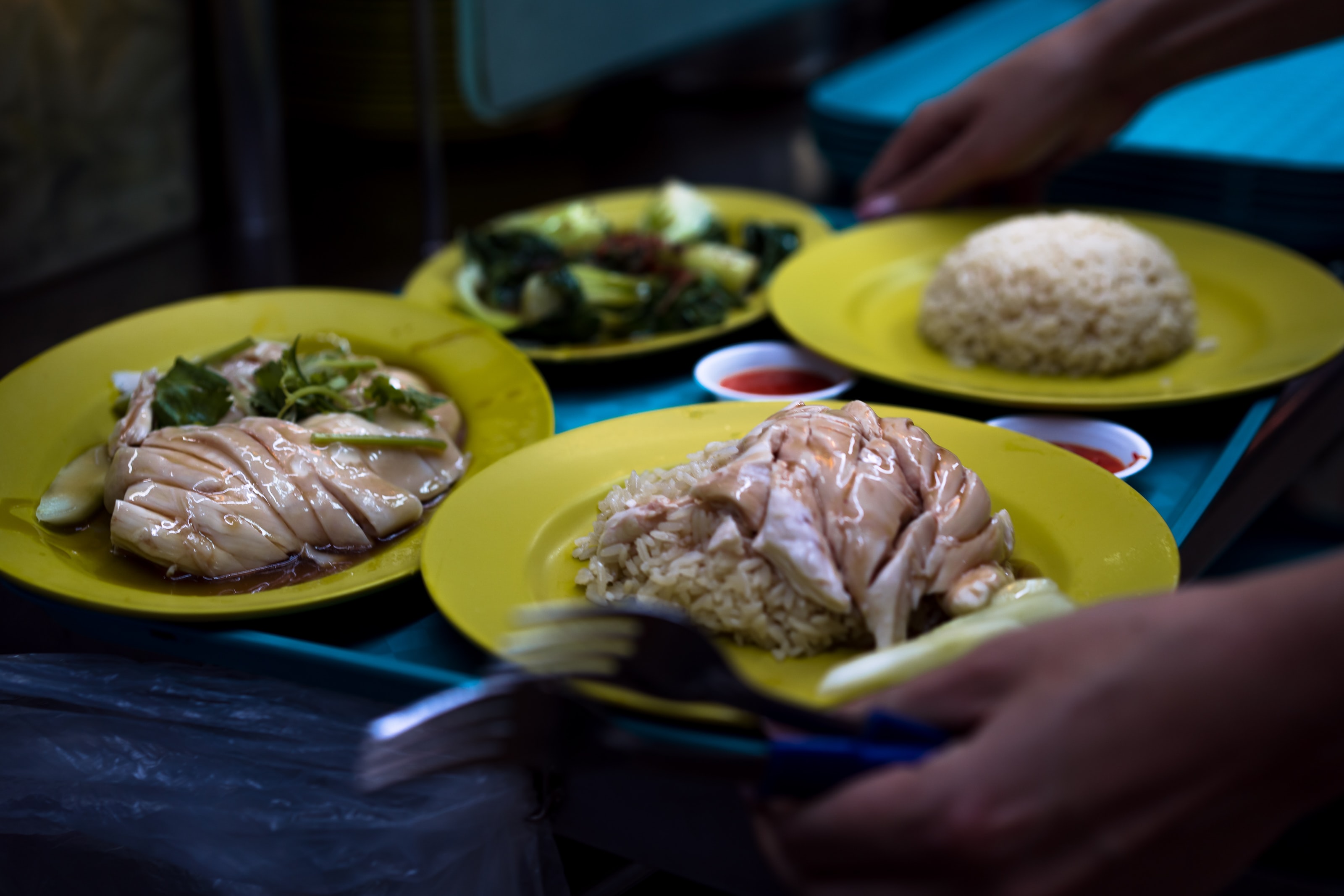 Looming Fears
Although the inclusion in the UNESCO list has been a source of national pride, fears over the future of hawker culture remain.
Rising costs have taken their toll. Singaporeans can be sensitive when it comes to increases in food prices. This could result in poorer stall patronage for hawkers adjusting prices based on rising supplier, utility, and labor costs. This has led many hawkers to experience some 20 to 30 percent drop in profit margins per dish sold.
One imminent threat to its future is that the number of young Singaporeans looking to enter the hawker industry has been on a decline. The personal sacrifices needed for the business, especially at the early stages, can prove to be too much for many young hawkers. Younger generations in Singapore have also developed a penchant for cafes and more artisanal spaces over the plastic plates and hectic atmosphere in hawker centers. Although hawker centers still prove to be an invaluable aspect of food culture and Singaporean life, shifting tastes have further created competition.
This has forced many hawkers to innovate and place their spin on classic dishes to keep up with the times. Though some lament that this might come at the cost of preserving tradition and that dishes that take time, effort, and skill to make are in danger of disappearing.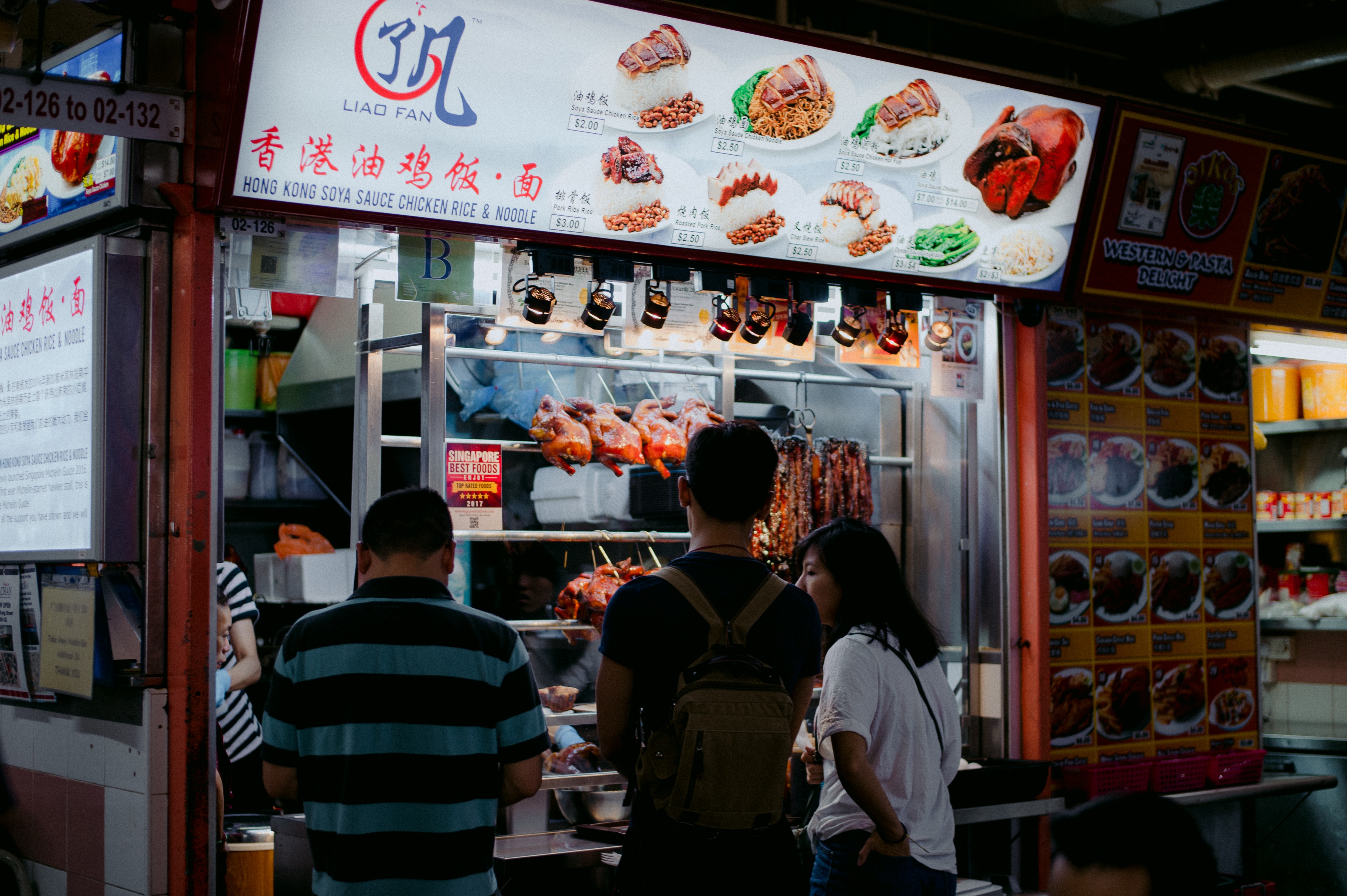 The Year That Stood Still
Despite already present struggles, Singapore's hawker culture was pretty much unscathed. Things took a turn for the worse, however, come 2020. The COVID-19 pandemic crippled many of the world's industries with the food and beverage industry being one of the most affected.
On April 7 of last year, people were not allowed to dine in at food and beverage outlets, including hawker centers, cafes, and coffee shops, during the circuit breaker period which formally ended last June 1. They were, instead, allowed only to open for takeaway or delivery.
As regular patrons stayed home and foreign workers fleeing back to their countries, businesses saw a plunge. For some, it was as drastic as a 50% drop despite the one-month rental waiver provided by the government at the start of the pandemic and the three-month rental waiver given to qualified hawker centers during the circuit breaker period.
Older owners have also felt a bit left behind. With existing technology and the growing demand to stay home, many customers opted to order their meals from restaurant chains through food delivery apps and other social media platforms, thus creating even more competition for struggling hawkers. To adapt, hawkers have also partnered up with different food delivery apps to boost their business. Less technology-savvy owners, however, weren't as quick to navigate the vastly changing landscape and had a slower start in adapting.
To help out with the transition, the government launched the Hawkers Go Digital scheme back in mid-2020. The scheme encouraged hawkers to adopt contactless payment options by adopting a unique "SGRQ" label in their stall. This would allow them to receive payments through different payment schemes such as GrabPay, and DBS PayLah! among others. Financial incentives of SGD 1500 (SGD 300 a month over a span of five months) were also provided to those who adopted the solution by May 31, 2021.
From May 16 to June 15, 2021, the FOOD DELIVERY BOOSTER PACKAGE will fund 20% of delivery costs for food delivery orders made through three third-party logistics partners: Lalamove, Pickupp, and Zeek Logistics. It will also fund 5 percentage points of the commission cost charged by three food delivery platforms: Deliveroo, foodpanda, and GrabFood.
Food and beverage businesses that sell food prepared on-premise for immediate consumption will be eligible for this package. This includes small establishments like hawker stalls.

Get to know more cool things about Asian culture with our other Eye on Asia entries! With got stories on vending machines in Japan and gaming in China and South Korea. See you in the next one!